Our Menu
We are happy to be offering inside dining AND take-out!
Tuesday through Saturday from 4 to 8!
Order online for take-out or call us at 802-877-9991 to reserve a table.


Starters
All of our starters are $10
Curried Corn & Avocado Chilled Soup
toasted coconut Gluten Free Vegetarian
Kalamata Olive Caesar
shaved parmesan, croutons, creamy olive dressing Vegetarian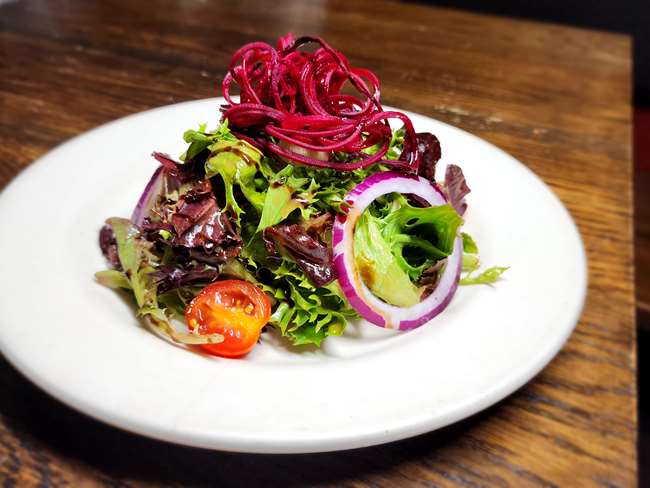 Baby Mixed Green Salad
citrus vinaigrette Gluten Free Vegan
Harissa Cauliflower Dip
cucumber, tomato, olive, house tortilla chips Vegetarian
Steamed Pork Dumplings
maple soy demi glace
Savory Pastry Pinwheels
asparagus, prosciutto, parmesan, balsamic drizzle
Escargot a la Provencale
Gluten Free
Entrees
All entrees are $28 and include our garlic mashed potatoes & french fries.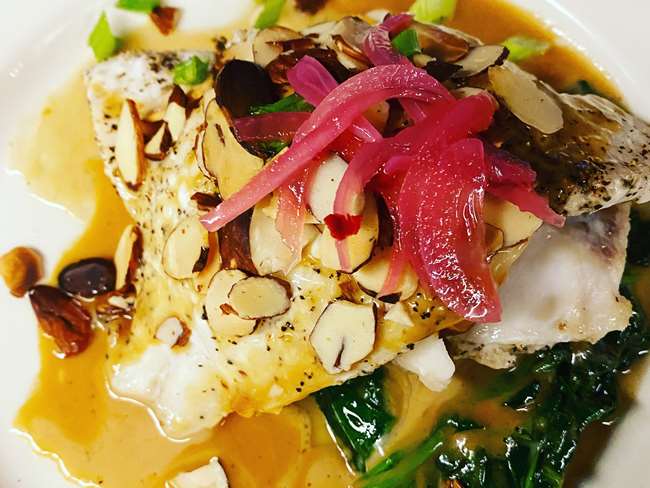 Thai Broiled Haddock
toasted almonds, coconut curry sauce, garlic wilted kale Gluten Free
Seared Salmon Entrée Salad
fennel arugula pesto, baby greens, green bean salad, cucumber & tomato salad garnish Gluten Free
Bistro Steak
caramelized onion demi, fried shallots, roasted asparagus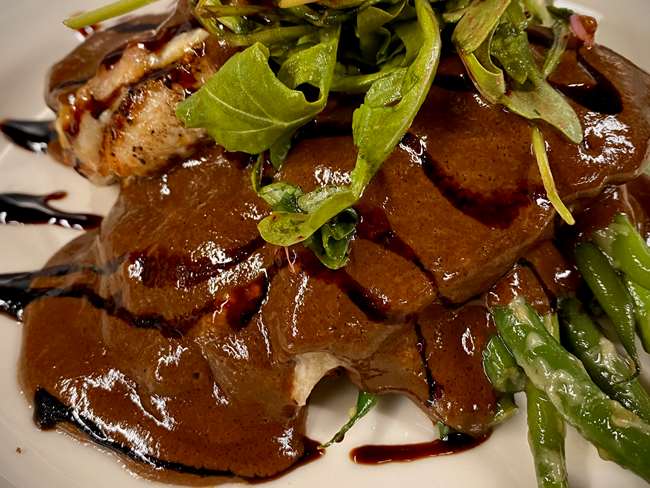 Brie & Bacon Chicken Breast
balsamic cream, chilled green bean salad Gluten Free
Duck Breast
basil dark cherry compote, chilled green bean salad Gluten Free
Lamb Kofta
harissa tomato jam, garlic wilted kale, cucumber & tomato salad, tzatziki drizzle Gluten Free
Garam Masala Roasted Cauliflower
chickpea curry, cucumber & tomato salad garnish, roasted asparagus Gluten Free Vegan
Desserts
Cherry Cheesecake
Oreo cookie crust, whipped cream
Flourless Chocolate Cake
caramel sauce, whipped cream, vanilla ice cream Gluten Free